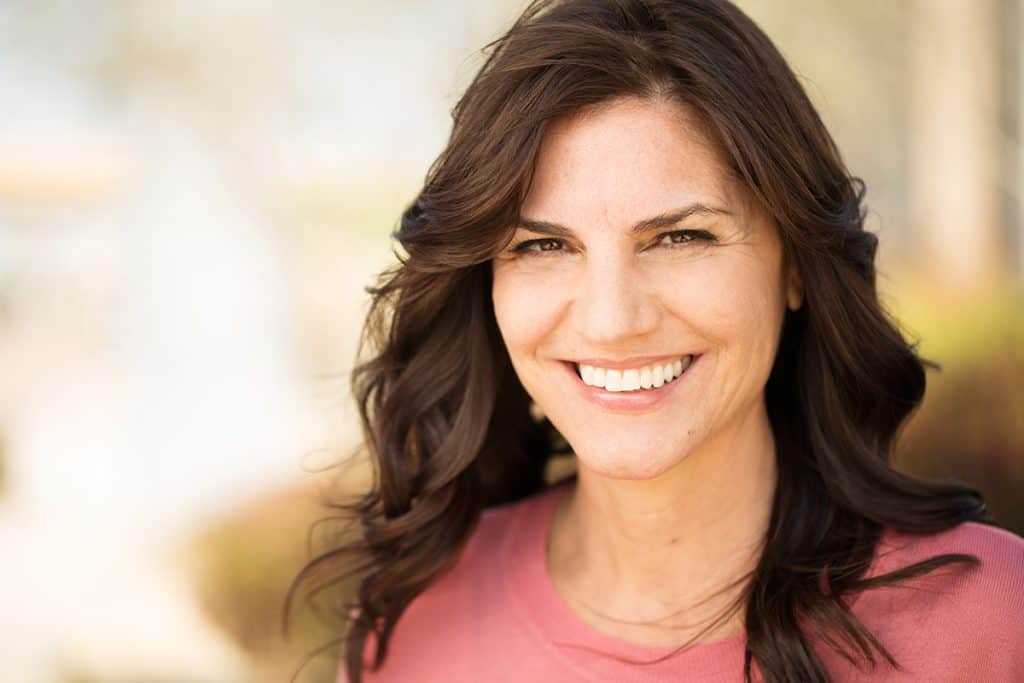 How Long Does a Smile Makeover Take to Improve Your Teeth?
What is a Smile Makeover?
A smile makeover is a customized group of treatments and procedures that focus on the aesthetic appeal and overall function of your teeth, gums and jaw. The timeline for a smile transformation is highly variable because someone who needs orthodontic work with Invisalign clear braces will have a more extended treatment plan than someone with chipped teeth needing porcelain veneers.
How Long Does it Take to Transform My Teeth?
The average smile makeover takes one to two months, but restorative work such as dental implants and orthodontics will lengthen the process. Dr. Troy Pearce will examine your oral health and discuss your options for a smile makeover and an estimated timeline. Each patient is unique and has specific goals for their smile.
A healthy mouth is a key component in determining how long your smile restoration will take to complete, and you need excellent oral health before cosmetic dentistry work. Keeping up with preventive care and oral hygiene habits at home will reduce your smile makeover timeline so Dr. Pearce can focus on aesthetics instead of dental restorations.
What Does a Smile Makeover Consist of?
A smile makeover can involve two or more dental treatments and procedures to give you a brilliant and sparkling smile. Dr. Pearce will discuss your needs and recommend a series of cosmetic and restorative options that may include:
Professional Teeth Whitening
We offer in-office whitening sessions that take around one hour or customized at-home trays that brighten your teeth over the span of a few weeks. Teeth whitening is an essential part of a smile makeover as veneers, crowns and other restorations are made to match the adjacent teeth.
Periodontal Treatment
Deep cleaning of the gums and periodontal pockets may be needed to reverse gum disease and reduce the risk of tooth decay or tooth loss. Periodontal treatment may take one or more sessions and should be completed before moving forward with a smile makeover.
Porcelain Veneers
These are thin porcelain shells that cover the front of your teeth to disguise imperfections such as chips, cracks and severe discoloration. Porcelain veneers require multiple visits because the shells are custom-made to your desired shade and shape in a dental lab.
Invisalign® Clear Braces
These invisible aligners are an excellent way to straighten your teeth discreetly. Invisalign treatment may take six to 18 months, depending on your specific bite issues and how well you comply with wearing the aligners as directed.
Implant-Supported Bridges and Dental Implants
If you're missing one or more teeth, you will need a dental implant, traditional bridge or implant-supported bridge. The implanted post needs time to fuse with your jawbone, and some patients may need a bone graft first — and these must heal before the artificial tooth (pontic) is placed in the gap. A traditional bridge uses dental crowns on the two surrounding teeth to hold the pontic in place. Dental implants are often the best route to restore oral health and prevent bone loss. Replacing a missing tooth can take several months or longer.
Dental Crowns
Crowns may be used for restorative or cosmetic purposes and cover the entire tooth, protecting it from further decay or concealing severe tooth flaws. Dr. Pearce offers same-day dental crowns with the CEREC system, which creates the ceramic crown on-site for a perfect, comfortable-fitting dental restoration.
Schedule Your Smile Makeover in Cincinnati Today
Parts of your smile makeover may be covered by dental insurance if they are medically necessary for your oral health.
If you're interested in a smile makeover, contact Pearce Dental Group in Cincinnati today at (513) 651-0110.