Invisalign Serving Cincinnati, OH
When it comes to convenient, hassle-free orthodontic treatment, the name Invisalign® says it all: This remarkable product promises effective realignment of teeth with a nearly invisible technology that makes the traditional embarrassment associated with braces a thing of the past.
What Is Invisalign?
The principle behind Invisalign is simple: Patients receive clear plastic mouth trays, known as aligners, that are custom-designed by proprietary software to gently push misaligned teeth into straight, aesthetically pleasing positions. The trays' incremental changes are based on measurements taken by your orthodontist, and are targeted to achieve your goals within months, rather than years.
Invisalign Compared to Traditional Braces
There is much that Invisalign patients don't miss about traditional metal braces. The traditional approach, used for generations, involved metal bonded to each tooth with cement, occasionally supplemented by extremely noticeable "rubber bands" or exterior appliances. Regular visits were required, during which the braces would be tightened, increasing the tension on the teeth. If the braces were applied in the tenth grade, a young patient was lucky to have them off by graduation.
Metal braces interfered with every aspect of adolescent life, from social situations to eating choices. Invisalign, by contract, is hardly noticeable and easy to remove for eating and cleaning. Patients often forget they are wearing Invisalign, which is another dramatic departure from orthodontics based on gleaming 1970s technology.
Invisalign Process and Timeline
To start the Invisalign process, Dr. Pearce will take a digital image of your teeth and a series of X-rays and photos. These will be used to create a three-dimensional model that will provide the foundation for the series of aligners that will progressively move your misaligned teeth with gentle pressure. You can actually see a simulation of your new smile with our iTero technology.
Each week you will receive a new aligner, which will feature a carefully calibrated spacing for the "bite marks" in the aligner that will hold your teeth and gradually move them. Patients wear aligners at least 22 hours a day. By consistently wearing each aligner, and returning to the dental office for regular monitoring, most patients can reach their goals in six months or less.
Invisalign Features and Attachments
Invisalign has been an effective solution for more than seven million patients worldwide. Over time the company has added new varieties and innovative features to target specific orthodontic issues. For example, "power ridges" are enlarged areas of plastic along the gum line that "tip" the front teeth in inward or outward directions. SmartForce attachments can be added in more complex cases, to increase the "grip" the aligner can achieve with your teeth. Like the Invisalign tray itself, these tooth-colored attachments are barely noticeable.
Types of Invisalign Products
A product known as Invisalign Full corrects problems with the bite with aligners for both the upper and lower mouth. Cases of moderate misalignment may benefit from Invisalign Lite, Invisalign Express or Invisalign i7. The latter product can be used to target a single tooth, or a small number. Invisalign Express is usually worn for six months or less, and includes 10 aligners in its series, rather than the typical number of 20 to 30.
Invisalign Teen is specifically designed for adolescent issues, and even includes a feature that parents can use to check if their son or daughter is wearing the aligner the prescribed amount of time each day. The newest product, Invisalign with mandibular advancement, corrects overbite by gradually moving the lower jaw forward.
To learn more about Invisalign, schedule an appointment with experienced southwestern Ohio dentist Dr. Troy Pearce by contacting our Cincinnati office today.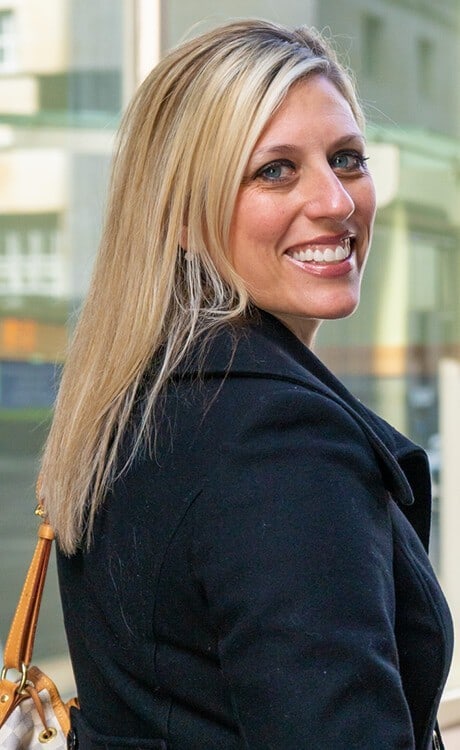 Actual Patient