Prosthodontic Treatment Cincinnati, OH
What are Prosthodontics?
Prosthodontics is an often-overlooked dental specialty, sometimes confused with orthodontics, the field that has straightened the teeth of millions of adolescents and adults. Part of the reason is that prosthodontics covers an extremely broad area, and is concerned with many aspects of teeth, from maintenance to creation of replacement appliances.
Prosthodontic Specialties in Cosmetic and Restorative Dentistry
In his practice, Dr. Pearce uses the techniques of prosthodontics in a variety of ways. When he applies porcelain veneers to teeth to mask imperfections and improve aesthetic balance, he is providing prosthodontic treatment. Together with the related options of composite veneers or dental bonding, these prosthodontic technologies also serve cosmetic and restorative functions, illustrating the wide overlap of prosthodontics and general dentistry.
Dental crowns are another common dental procedure that falls within the speciality of prosthodontics. At Pearce Dental Group, crowns are fabricated on-site using the advanced CEREC system. These ceramic protective caps are applied when teeth have been severely damaged, as when a major cavity that was left untreated.
Prosthodontists have sometimes been called "architects" of the mouth, so it it no surprise that this speciality is also focused on building bridges. Creating a comfortable, well-fitting bridge to replace missing teeth in your mouth is both art and science. This is also the case with complete dentures, the inexpensive option to replace a full set of natural teeth that have been lost, and fixed partial dentures or removable partial dentures. Designing and customizing these oral appliances falls under the definition of prosthodontics as well.
Implant Dentistry and Special Training
This subset of prosthodontic procedures is sometimes referred to as aesthetic reconstructive dentistry. The most intensive training is needed for the most advanced tooth replacement option, dental implants. Using state-of-the-art prosthodontics techniques, Dr. Pearce is skilled in every aspect of the dental implant process, from planning the best placement for your implants, to the implantation of the resilient titanium posts that act like roots of your natural teeth, to fabrication of the artificial teeth that will be attached to the posts. In fact, Dr. Pearce has completed special training in dental implants, graduating from the Midwest Implant Institute in Columbus, after completing his general training at the University of Kentucky College of Dentistry.
Broader Prosthodontic Services
Moving farther afield, it is not unusual for a prosthodontist to be skilled in the treatment of TMJ, sleep apnea and mouth reconstruction for oral cancer patients. They may also treat maxillofacial injuries or abnormalities affected the face and jaw, birth defects and the most serious cases of dental neglect.
As you see, this speciality provides a very broad perspective on a wide range of dental issues. That is why it is often referred to as a field providing multi-disciplinary care for many conditions that affect the health of your mouth and the aesthetic appeal of your smile.
To learn more about prosthodontics procedures, schedule an appointment with experienced southwestern Ohio dentist Dr. Troy Pearce by contacting his Cincinnati office today.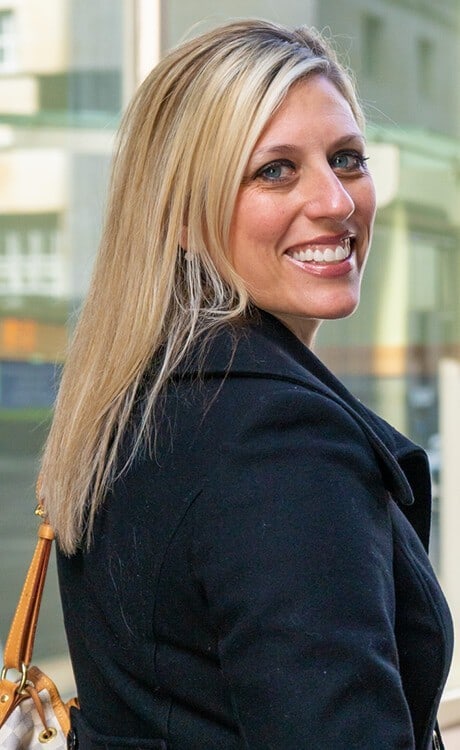 Actual Patient