All-on-4 Dental Implants Cincinnati, OH
All-on-Four, or All-on-X, dental implants are a practical and convenient solution for many patients with missing teeth who don't want to live with dentures, but also aren't comfortable with the time and expense of full-mouth dental implants.
Benefits of All on 4 Implants
Patients who opt for All-on-Four benefit from a customized arch of artificial teeth that is securely held in place by four dental implants. Today's advanced implants feature titanium "roots" that are anchored deep in the jaw bone, providing a strong foundation for the fabricated tooth atop the implant.
A full set of implants is expensive; by choosing All-on-Four, patients save time and expense with four implants across the upper mouth and four on the bottom, providing maximum aesthetic and functional benefits. The technology provides a practical way to restore a full set of teeth and all of the daily pleasures that come with a strong, normal bite; including eating a wide variety of foods and confidently speaking in social situations.
Placement Process of All on 4 Dental Implants
As advanced as the implants are, the principle is simple: the anchor of each implant looks like a screw, allowing it to become firmly anchored in the bone. The root is made of titanium, one of the strongest metals on the planet. This resilient base will eventually fuse with the jawbone, and in many cases forge a stronger bond than natural teeth have.
The All-on-Four process begins with implantation of the four or eight implants you will need to provide stability for your customized arch. Experienced Cincinnati dentist Dr. Troy Pearce will take a variety of measurements of your teeth and mouth, which a laboratory will use to create your arch. Once your implants are secure, you will wear a temporary arch as you await the lab's customized arch.
Who Is a Candidate for All on 4: Why Are They Necessary?
The All-on-Four option is one way to prevent the serious side effects of allowing gaps to remain in your mouth. When missing teeth are not replaced, other teeth will drift, and your bite will likely also be affected. Without the stimulation that a tooth root provides to the jaw bone, this bone may actually begin to attenuate, noticeably changing your facial profile.
When your bite and jaw bone begin to change, even the appearance of your cheeks and lips can be affected. Other possible effects include changes in the way you speak, a greater chance you will develop gum disease or even TMJ. All-on-Four prevents this cascade of negative effects, while restoring function to your jaw and splendor to your smile.
To learn more about the benefits of All-on-Four, schedule an appointment with experienced southwestern Ohio dentist Dr. Troy Pearce by contacting his Cincinnati office today.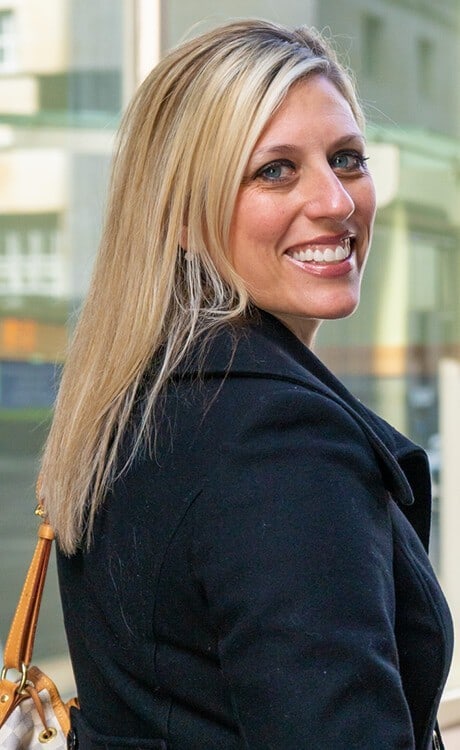 Actual Patient