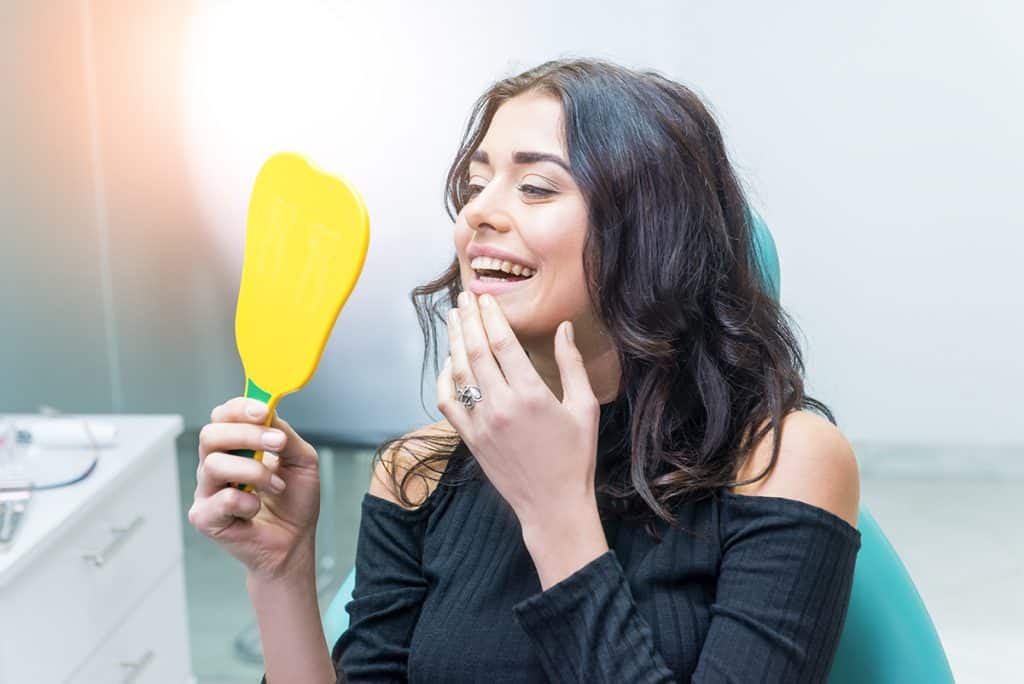 3 Ways A Dentist Can Fix Crooked Teeth
Crooked teeth trouble men and women of all ages and affect more than the appearance of your smile. Those misaligned teeth can create a breeding ground for bacteria to collect and turn into plaque, causing cavities and gum disease. You may require more frequent dental cleanings because of your crooked teeth to maintain good oral health. Pearce Dental Group in Cincinnati offers several options to straighten your smile, ranging from quick cosmetic fixes to orthodontics such as Invisalign.
What Causes Crooked Teeth?
Your crooked teeth may have developed because of many factors. Your genetics could play a role if your parents or grandparents had crooked teeth too. A poor diet in early childhood or medications can inhibit jaw and tooth development as well as long-term thumb-sucking and pacifier use in young children. However, crooked teeth can plague you later in life after an injury such as a football mouth injury (remember to wear your mouthguard) or auto accident. Tooth loss from trauma or poor dental hygiene can lead to crooked teeth because the adjacent teeth will move to fill the gap.
1. Invisalign Clear Braces
Invisalign revolutionized the way we view orthodontics — no more unsightly and painful metal brackets and wires. These clear aligners adjust your teeth gently, straightening your crooked teeth without limiting your diet. Invisalign can correct moderately crooked teeth in six months or less. Our dentists offer Invisalign Full, Invisalign Lite, Invisalign Express, Invisalign i7 and Invisalign Teen. The aligners can target a single tooth or address your full bite, and the latest innovation can even correct an overbite by moving the lower jaw forward.
2. Porcelain Veneers
Porcelain veneers are wafer-thin shells placed over your existing teeth after minimal enamel reduction. This cosmetic dentistry option does not straighten crooked teeth but fits securely over the misaligned tooth to provide a straighter smile. Veneers may be a good option for someone who has one or two crooked teeth and doesn't want to wait for a better smile with Invisalign or traditional orthodontics. These porcelain shells mimic the sheen of your natural teeth and are stain resistant. Porcelain veneers offer a durable option to correct crooked teeth and fix tooth gaps, chips and uneven teeth.
3. Dental Crowns
Crowns are often used to strengthen a tooth after tooth decay or a root canal, but these tooth-colored caps are also used in cosmetic dentistry to address aesthetic concerns with your smile. A dental crown covers a damaged, misshapen or crooked tooth to correct the appearance of the tooth and provide proper function.
Our dentists at Pearce Dental Group can help you decide the best way to straighten your smile during your dental exam at our Cincinnati office. Call (513) 651-0110 to schedule your appointment with Dr. Troy Pearce, Dr. Jim Simpson or Dr. Sheri Crawford today.